Lime, chili, cilantro and smoked paprika are the dominant flavours in this dressing. And the creaminess added by the cashews or sunflower seeds make it a great veggie dipping sauce too! Super easy to make and could keep for 2 weeks or so. I love using it on my favorite Southwestern Vegan Taco Bowl.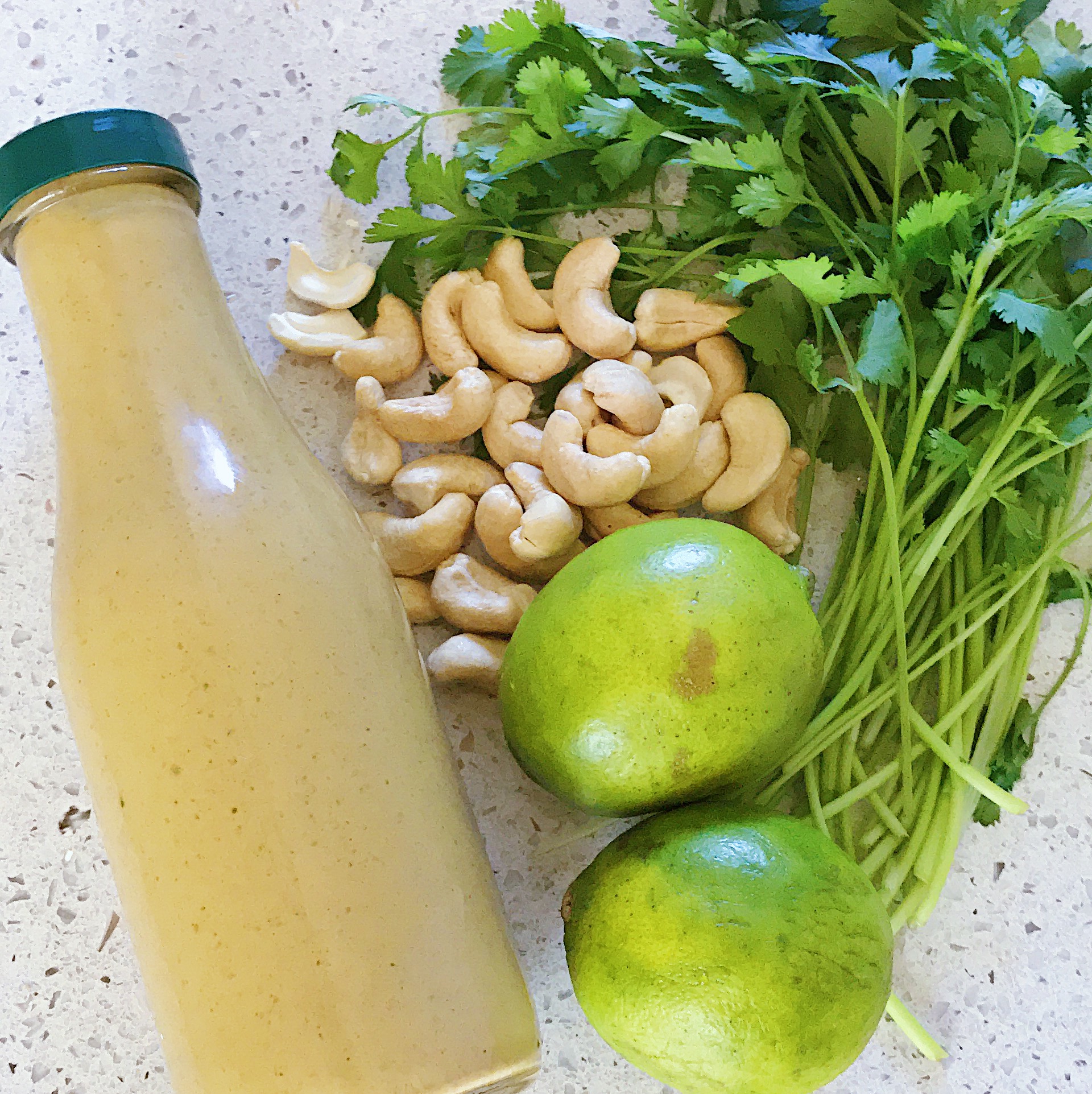 Creamy Cilantro Lime Dressing
INGREDIENTS
3/4 cups water
1/4 cup lime juice
1/4 cup apple cider vinegar
1/2 cup soaked cashews (use soaked sunflower seeds for nut-free option)
1 cup cilantro, loosely packed
2 cloves garlic
1 teaspoon chili powder
1 teaspoon chili flakes
1 teaspoon cumin
2 teaspoons sweet smoked paprika
pink Himalayan salt to taste
DIRECTIONS
Blend all ingredients until smooth. Store in fridge for 1 to 2 weeks.